"Bellingen"
30 in x 40 in
Inspired by a photograph by Solveig Larsen. This painting creates a deep sense of peace and serenity in a room.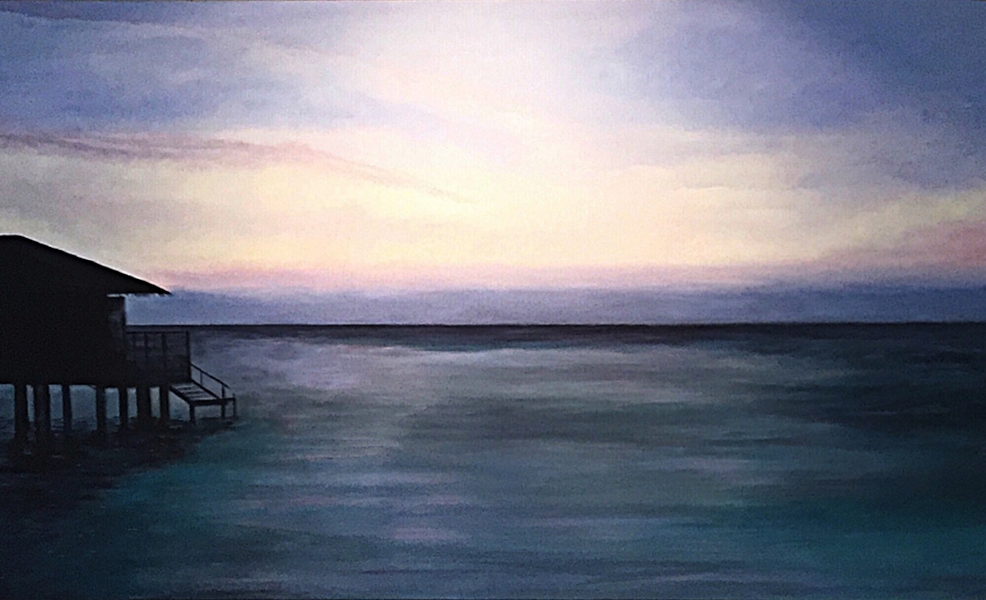 "Honeymoon in the Maldives"
36 in x 60in
Created as a gift for newlyweds. It's a little reminder of what heaven on earth feels like.
"A Golden Pond"
Commissioned by a dear friend.
"Purple Sunse"
A rare time when I just painted what I was feeling with no sketch or forthoughts. I just started painting... until I was finished...
"Fusion Magic"
Commissioned from Makers Lane by someone who wanted a painting of their sailboat in Brisbane Waters.
"African Sunset"
24 in x 30 in
A wedding gift inspired by a photograph from their honeymoon in Africa.
"After Streeton"
A very small painting where I was playing around with Arthur Streeton's style.
"After Cezanne"
30 in x 36 in
A very early commissioned painting to create a Cezanne painting that looks like it is in the Australian Bush
"Janet's Angel"
36 in x 60 in
Commissioned for a friend who loves powerful angels and butterflies.
"After Monet"
Commissioned painting to have the feel of a Monet waterlilies pond.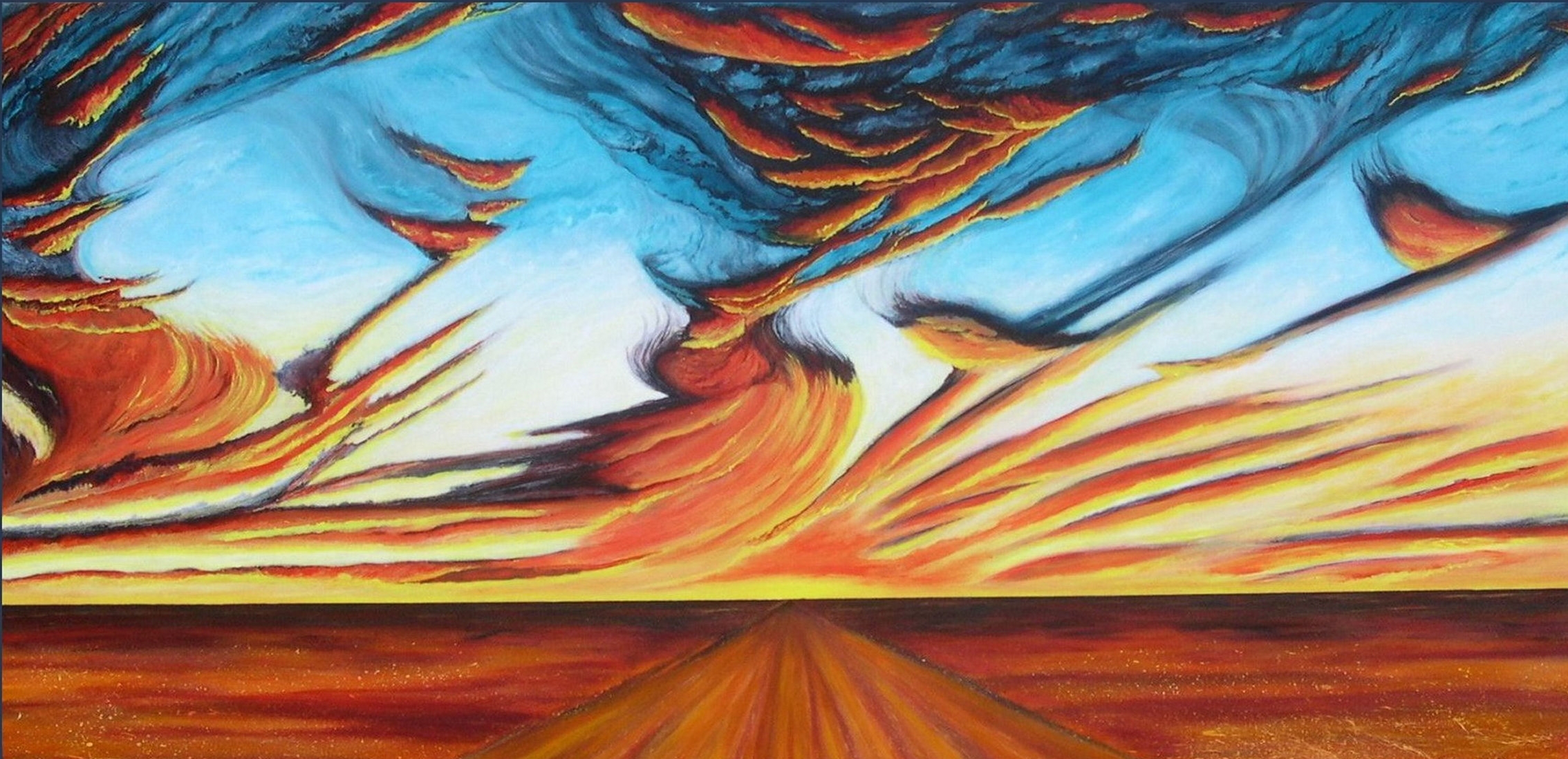 "Outback Alleluia"
36 in x 72 in
This painting was commissioned for a large room. I really needs to be seen in the room to appreciate it.
"Once in a Blue Moon"
A very small watercolour painting that I created for the Dragon's Lair Gallery, Hurstville.
"After Georgia's landscape"
I was experimenting with Georgia O'Keefe's style of painting. I recently saw the original at Art Gallery of NSW and was happy that I was able have my own version of it.